SASIMI 2003
The 11th Workshop on
Synthesis And System Integration of Mixed Information technologies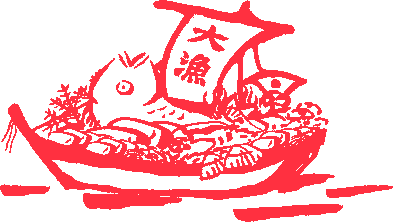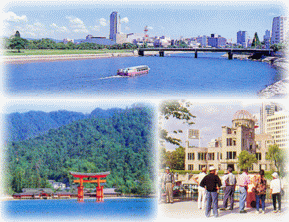 SASIMI 2003 has been successfully finished. Thank you!!
See you again at SASIMI 2004.
Place: International Conference Center Hiroshima, Hiroshima, Japan
Date: April 3 (Thu.) - 4 (Fri.), 2003.
In Cooperation With:
IEEE Hiroshima Section
The Institute of Electronics, Information and Communication Engineers (IEICE)
Information Processing Society of Japan (IPSJ)
Semiconductor Technology Academic Research Center (STARC)
---
Key Dates
---
Aims of the Workshop
This workshop will provide an interchange forum on system design methodology and CAD/DA technologies for LSI and VLSI. Presentations on theoretical aspects, practical issues, case studies and applications are encouraged. The workshop gives an opportunity for presentation and discussion of advanced work and research. Works in progress and new ideas are also welcome.
Areas of Interest include, but are not limited to:
Layout/Logic/Behavioral Synthesis
Test, Verification and Simulation
System Design and Design Experiences
Embedded Software Design
Analog and Mixed-Signal Design
New Design Methodologies (HW/SW Codesign, MEMS, etc.)
Final Program
Call for Papers (for your reference)
---
Highlight of the Program
Keynote

Prof. Hugo De Man (Katholieke Univ. Leuven/IMEC, Belgium)
"Designing Nano-scale Systems for the Ambient Intelligence World"

Invited Talks

Dr. Raul Camposano (Synopsys, USA)
"The Future of IC Design: A Design Technology Point of View"
Prof. Atsushi Iwata (Hiroshima Univ., Japan)
"Advanced Design for Analog-RF and Digital Mixed LSIs ---Crosstalk Noise Evaluation and Reduction---"
Prof. Yoshio Nishi (Stanford Univ., USA)
"Future of Integrated Circuits Technology for the Internet Era"
Prof. Ralph Otten (Technical Univ. Eindhoven, The Netherlands)
"Wire Planning for Timing Closure"
Prof. Rob A. Rutenbar (Carnegie Mellon Univ., USA)
"The MARCO Focus Research Center for Circuits Systems and Software (C2S2): Life at the End of Technology Scaling"
Prof. Wayne Wolf (Princeton Univ., USA)
"Application-Specific Networks-on-Chips"

Panel Discussion

Title:

Everything Is (Re-) Programmable And (Re-)Configurable: How Much "Hardware" Is Still Needed?

Organizer and Moderator:

Prof. Wolfgang Rosenstiel (Univ. of Tuebingen, Germany)
---
Convention Venue
Hiroshima lies in the southwest of Japan's main island. The center of the city is situated in a delta with six rivers, surrounded by mountains and sea. In spring, riverside area, including the convention center and Hiroshima Castle, is colored with beautiful cherry blossoms (See photos). In 1996, the A-bomb Dome and Itsukushima Shrine are registered on the UNESCO's World Heritage List.
Access to Hiroshima City
From Hiroshima International Airport (HIJ), 50 minutes by rimousine bus.
From Fukuoka International Airport (FUK), 70 minutes by JR Super Express "Nozomi".
From Kansai International Airport (KIX), 45 minutes (by JR "Haruka") + 80 minutes (by JR "Nozomi").
International Conference Center Hiroshima, together with Hiroshima Peace Memorial Museum, stands in the southernmost part of Peace Memorial Park.
For attendees from Hiroshima Station:

It takes 15 minutes by Taxi. Cabstand are located in front of both North exit (Shinkansen side) and South exit (Local-train side) of the station.
It takes 20 minutes by Bus. Take a Hiroshima Bus (red bus) bound for Yoshijima (no.24), and get off at Heiwa Kinen Koen (Peace Memorial Park). The bus leaves the bus stop A-3 in front of South exit (Local-train side) of Hiroshima Station.
It takes 20 minutes by Streetcar. Take a streetcar bound for Ujina via Kamiya-cho (no.1), and get off at Chuden-mae (Chugoku Electric Co.), or take a streetcar bound for Miyajima or Koi (no.2), or Eba (no.6), and get off at Genbaku Domu-mae (A-bomb Dome). You can take the streetcar in front of South exit (Local-train side) of Hiroshima Station. Do not take a streetcar no.5!

For attendees from Hiroshima International Airport:

Take a rimousine bus bound for Hiroshima Bus Center (50 minutes). When you get off the rimousine bus at Hiroshima Bus Center, you are on the 3rd floor of the Sogo Department Store, so take an escalator to go downstairs and get out the building. From the Bus Center/Sogo building, find the A-bomb Dome and go across Peace Memorial Park on foot (10 minutes).
Useful Link
---
Please read the instruction (PDF 73KB) carefully.
The Conference Center's front entrance at the first floor (1F) will be opend by 9:00 AM. If you like to prepare your poster as soon as possible, please go downstairs and enter from the basement entrance (B1F) which will be opend at 8:00 AM.
Please forward any questions to Makoto Nagata, Presentation Chair of SASIMI2003.
---
Registration Desk
Wednesday, April 2
17:30-19:15
In front of Conference Hall "HIMAWARI" at the 2nd basement (B2F) of International Conference Center Hiroshima. See floor map.
Thursday, April 3
8:15-17:45
Friday, April 4
8:15-15:45
If you have completed advance registration, please visit the Registration Desk to pick up the conference pack (proceedings and so on). Please bring a hardcopy of the web page entitled "Registration Completed" to the desk.
If you have not registered yet, please register at the Registration Desk. On-site registration fees are as follows:

Regular: 35,000 yen (including banquet ticket)
Student: 15,000 yen (without banquet ticket)
Extra banquet ticket: 6,000 yen/person (for accompanying person or student)

If you have any questions on registration, feel free to contact Michiroh Ohmura, Registration Chair of SASIMI2003.
NTA Travel Information Desk
NTA, the official travel agent of SASIMI 2003, opens Travel Information Desk nearby the registration desk as follows: If you have something to ask about hotel accommodation or travel plan in Japan, please contact NTA:
Nippon Travel Agency, Hiroshima Group Travel Branch
Address : 3-8-21 Futaba-no-sato, Higashi-ku, Hiroshima, 732-0057
Phone : +81-82-261-5243 / Fax : +81-82-264-3549
Email : hiroshimagts_office@nta.co.jp
---
---
Questions should be directed to:
SASIMI 2003, c/o Prof. Shuji Tsukiyama
Dept. of Electrical, Electronic, and Communication Eng. Chuo University
1-13-27 Kasuga, Bunkyo-ku, Tokyo 112-8551, JAPAN
Phone: +81-3-3817-1871
FAX: +81-3-3817-1847
E-mail: sasimi03@arch.ce.hiroshima-cu.ac.jp